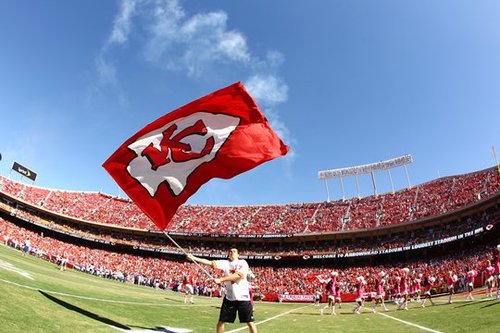 Chiefs Warpath An Informative site for Chiefs Fans, always current!
Chiefs Official Site The Official Web Site for the Kansas City Chiefs
DEBZ CHIEFS PAGE A fun page for Chiefs Fans, photos, and info!
NFL Chiefs Page The Offical NFL Team Page

Other Chiefs Sites of Interest
Kansas City Star Local Newspaper of Kansas City
NFL Site Official Site of the NFL
Chiefs Training Camp Official Training Site - St. Joseph, Mo.
KC Chiefs Fanatic


Visit KC A guide on the City of KC!



KCTV 5 The Chiefs Play here in KC, Info, current news
101 The Fox Live - Chiefs Radio
KC Barbeque Gates Barbeque! Kansas City's own!